Download Now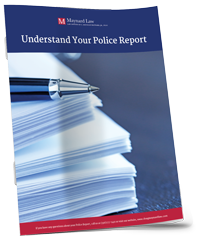 So you've received an accident report from the police...now what?
Filled with boxes and codes, these reports can seem overwhelming upon first glance. And while getting in a car accident can be stressful enough, understanding the police report shouldn't be. Our free guide can help you:
Interpret the police code
Determine the most important information that you need to know before taking the next steps
We hope you find this information helpful. If you've been injured in a car crash, consider consulting an attorney before settling with your insurance agency. You are entitled to compensation if someone else is responsible for your auto accident or if you have permanent, serious injuries.