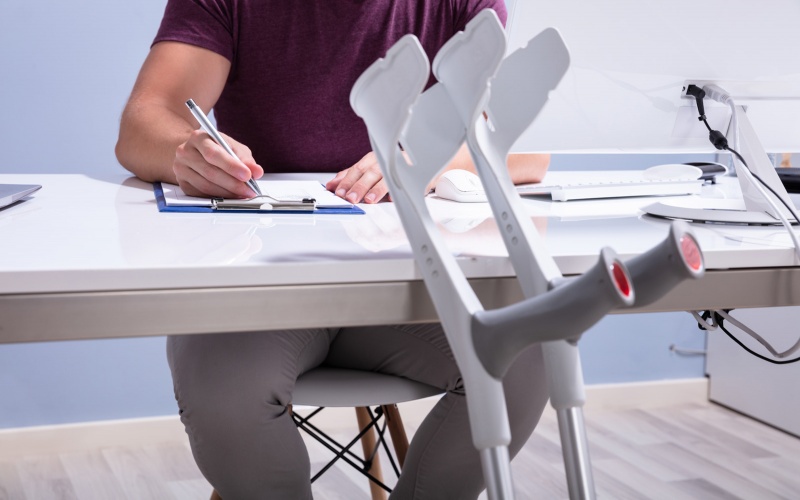 1. Report your injury to your immediate supervisor or manager
Even if it seems like a small injury — it is important to report ALL workplace injuries. If you get no response, try again to report the incident to another manager, the personnel department, or human resources. If you continue to get no response within 30 days, you should contact the North Carolina Industrial Commission and file a Form 18 "Notice of Accident to Employer." You will not be entitled to workers' comp for your injury unless you have missed at least seven days of work or need medical attention.
2. Seek medical attention for your injury
The employer should send you to be examined by employee health or another medical provider. If you are not directed to a particular medical provider, you should seek medical attention with a provider of your choosing. You may choose to visit urgent care, primary care, or a hospital emergency room.
3. Expect to hear from your employer's workers' compensation company
Once your claim is reported, an adjuster from your employer's workers' compensation insurance company will likely ask you to give a statement about how the injury came to be and other questions about your health. You can refuse the adjuster's request to record the statement, but that may lead to a quick denial of your case. It is always best to get legal advice before talking with the insurance company about your injury.
Your right to fair compensation for lost wages and medical treatment
If you've suffered a workplace injury in NC, you are entitled to compensation for your medical care and lost wages. Working with an experienced workers' compensation attorney will ensure that your case is looked at from all angles to maximize your claim. Consult with one of our attorneys for free today.
---
The information you obtain at this site is not, nor is it intended to be, legal advice. You should consult an attorney for advice regarding your individual situation. We invite you to contact us and welcome your calls, letters and electronic mail. Contacting us does not create an attorney-client relationship. Please do not send any confidential information to us until such time as an attorney-client relationship has been established.