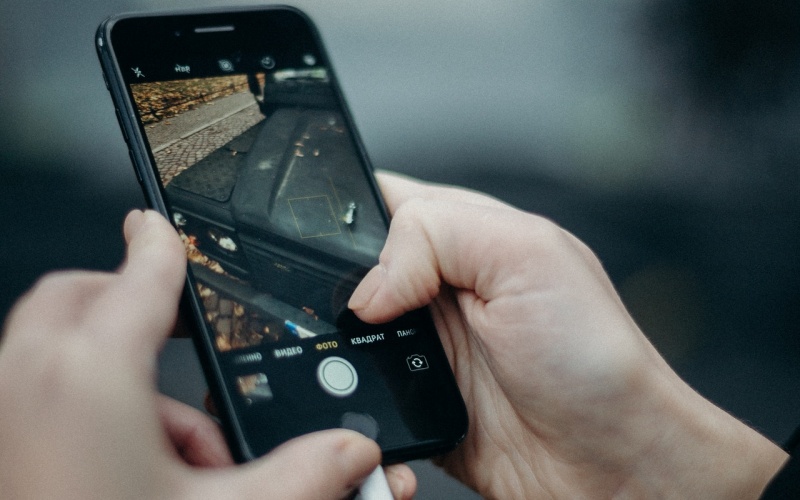 A million thoughts run through your head after a car wreck. In severe collisions, you may not remember what happened. That's why taking the right pictures immediately after a car wreck is critical.
After your crash, insurance claims adjusters, lawyers, and other parties will be interested in collecting evidence from the scene of your incident. Photographs may support your case if you are seeking compensation for your injuries and your car's damage. Taking detailed pictures of the vehicles, people involved in the accident, and the environment will establish the story of what has occurred and can be done easily with the camera on your phone. Follow these four tips for photographing your wreck.
Take pictures of the scene of the wreck
Memories fade, physical evidence disappears quickly, and witnesses have their own biases and viewpoints. You need to capture relevant evidence that may help support your case. Photos of the scene of the wreck will help lawyers and insurance adjusters understand the full scope of what happened. Photos can also help you remember details that you might otherwise forget. It is important to take pictures of:
All of the vehicles involved and the damages sustained (from multiple angles and distances for proper perspective)
A full view of the scene, including street signs and/or other identifying landmarks.
Debris and skid marks on the road
Anything that could have contributed to the wreck, like potholes
These details can help tell the story of what happened.
Take pictures of your injuries and the injuries of others involved
Capturing photographs of the individuals involved in the crash, especially if they have sustained injuries, is also valuable. These pictures provide evidence of and can help support the severity of your injuries. It is important to take pictures of:
Wounds, bruises, cuts, abrasions. Collect photos from different distances to get perspective of the type and size of the injury.
Bandages, casts, splits, neck braces. Get photos of you wearing them.
Scars
If you have to sleep in a chair, use a wheelchair or walker, or modify how you do your daily activities for a period of time while recovering from injuries, take pictures and videos.
Sometimes individuals can fabricate injuries to receive higher compensation for their wreck (especially if they feel they are not at fault). If this occurs, the pictures you have taken can potentially prove or disprove the legitimacy of those claims.
Take pictures of the cars' interiors
With car wrecks, we typically only think of the exterior damage to the vehicle. However, it's also essential to document the damage that occurs on the inside. Photos of your vehicle's interior damage will help insurance companies appraise your car's damage. Interior pictures could include:
Deployed airbags
Broken glass
Bloodstains
Damage to property that was inside your vehicle at the time of the crash
Best practices for photographing your car crash
If you've been severely injured, skip taking photos and go to the hospital immediately. Once you have received medical treatment, you can find your car (if it was towed) and take the pictures you need.
It's also important to remember that low-quality pictures won't help your case. Be sure to center the subject in the frame, get an in-focus shot, and use your flash when necessary to ensure you get the photos you need.
If you've been in a car crash, we can work with you to ensure you receive the maximum compensation you deserve for your injuries. Request a free consultation today.
---
The information you obtain at this site is not, nor is it intended to be, legal advice. You should consult an attorney for advice regarding your individual situation. We invite you to contact us and welcome your calls, letters and electronic mail. Contacting us does not create an attorney-client relationship. Please do not send any confidential information to us until such time as an attorney-client relationship has been established.