Firm History
The Law Offices of C. Douglas Maynard, Jr., PLLC, has a long history of helping persons injured in car accidents or on the job recover the money for their injuries.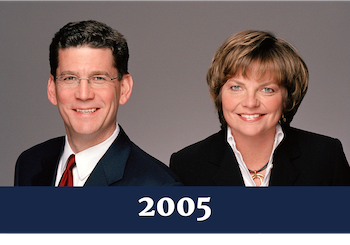 In 2000 Celeste M. Harris and Doug Maynard were practicing law in Winston-Salem as solo practitioners. Both left successful careers at separate Winston-Salem firms to pursue their passion — protecting the legal rights of those killed or injured through the negligence of others or on the job. Both aggressively pursued their clients' claims against insurance companies in court and before the Industrial Commission.
Doug mainly handled personal injury claims and some workers' compensation cases. Celeste handled almost exclusively workers' compensation cases and became one of the first board-certified workers' compensation lawyers in Winston-Salem. They both brought unique perspectives to helping their injured clients. Before practicing law, Celeste had been a registered nurse, and Doug had been an insurance adjuster for the largest automobile insurer in the United States. 
How Maynard & Harris Attorneys at Law Become a Premier Personal Injury and Workers' Comp Firm in NC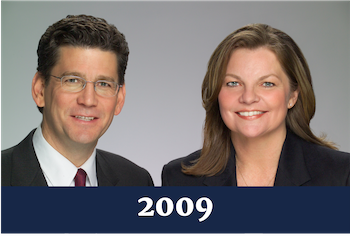 Doug and Celeste formed Maynard & Harris Attorneys at Law, PLLC, in 2001. Over the next 20 years, the two amassed a track record of success. Doug expanded his workers' compensation practice and handled various insurance claims, including life insurance. He became one of the premier and most recognized insurance coverage and bad faith attorneys in North Carolina. Celeste expanded the firms' practice to include Social Security Disability. 
Working down the hall from each other, they successfully collaborated on several cases. Soon they decided the combination was formidable and greater than the sum of the parts.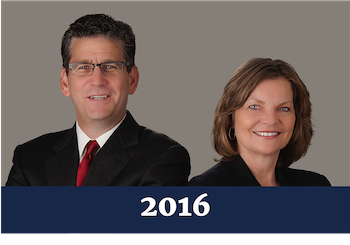 Both achieved success in the appellate courts in seminal cases. In Hooker v. Stokes Reynolds Hospital / North Carolina Baptist Hospital, Inc, the firm successfully protected workers' rights in workers' compensation cases from being wrongfully denied based on information allegedly in the job application. Hairston v. Harward is another landmark case in North Carolina that established that underinsured motorist coverage is a collateral source and definitely stated that the collateral source rule is a substantive rule on damages in addition to a rule of evidence.
The firm has recovered more than $75 MILLION for its clients and has resolved multiple cases for more than $1 million, including claims involving liquor liability (dram shop), denied life insurance, denied workers' compensation, personal injury and car accidents, bad faith claims handling, and insurance bad faith failure to settle. 
Doug Maynard & Celeste Harris Recognized Among Peers
Hard work and obtaining excellent results for their clients did not go unnoticed by lawyers throughout North Carolina. Both Celeste and Doug earned AV ratings through Martindale Hubbell (only about 10% of attorneys have this highest rating in ability and ethics). They were recognized as SuperLawyers (limited to 5% of the attorneys in North Carolina). Unlike some "rankings" which can be bought, Martindale Hubbell and SuperLawyers are peer-review rankings where other attorneys anonymously rate the attorneys to be recognized.
The Transition to Maynard Law in 2021
Long recognized by her peers statewide as a premier workers' compensation attorney, Celeste was offered an opportunity she could not pass up in the spring of 2021: a job serving the people of North Carolina as a Deputy Commissioner on the North Carolina Industrial Commission. As a result, the firm was required to change its name and officially became the Law Offices of C. Douglas Maynard, Jr., PLLC, in the fall. Celeste's long-time paralegal Jeannie remained at the firm.
The firm has elected to phase out its Social Security practice to focus solely on personal injury, workers' compensation, and insurance matters, including unfair & deceptive trade practices/bad faith.
Please note we do not represent that your case will achieve similar results. Each case is different, and we evaluate all separately.