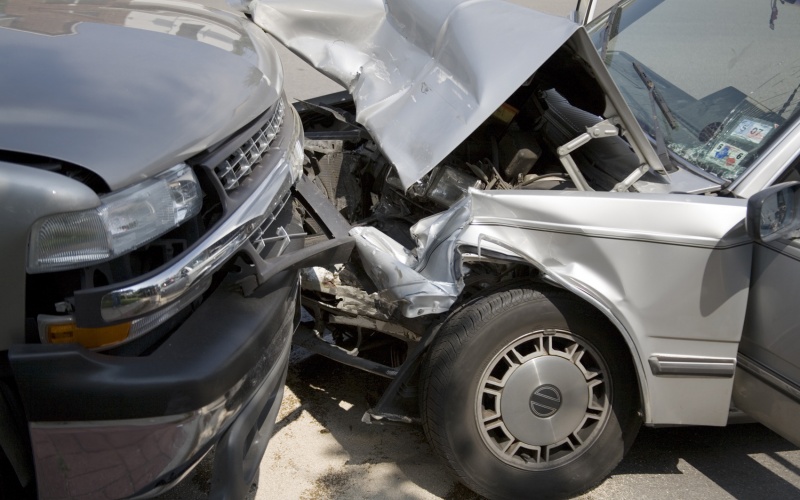 What Is Underinsured Motorist Coverage?
Underinsured motorist coverage is part of your car insurance policy that may cover injuries and damages when the at-fault driver does not have enough liability insurance to cover the damages they caused. This is different from uninsured motorist coverage, where the driver who caused the crash has no insurance.
How Does Underinsured Motorist Coverage Work in NC? 
If the at-fault driver has less liability insurance than the injured person has underinsured motorist coverage (UIM), and the injured person's damages are more than the at-fault driver's liability insurance, then UIM will apply. UIM covers medical bills, future medical treatment, lost income, future lost income, permanent injuries, and pain and mental suffering.
Buying UIM coverage does not cover injuries in a wreck that has already occurred. You need to purchase adequate coverage before, not after, you or a loved one is seriously injured in a motor vehicle accident.
Is Underinsured Motorist Coverage Worth It?
We have represented an increasing number of clients who have been seriously injured by drivers who did not have enough liability insurance to pay the full extent of the damages they caused. The only way to protect you and your family is to buy enough underinsured motorist coverage. You can never guarantee the person driving or the other car will have enough insurance to pay you for all the injuries and damages you suffered. 
What to Do if You've Been Hit by an Underinsured Driver
First, you must give written notice to all potential UIM carriers of a tender of limits by the liability carrier to allow the UIM carriers 30 days to advance the amount of the offer to protect their rights of subrogation before concluding any settlement with the liability carrier. Generally, the UIM carrier will not advance and will waive its subrogation rights, but it has 30 days to decide. If it advances the amount of the liability limits to you, you cannot get any money from the liability carrier.
If the UIM carrier does not advance, you must be very careful that the settlement document or release you sign with the liability carrier preserves your right to pursue a UIM claim. Failure to do so can be costly and inadvertently release your UIM claim. You should consult an attorney before, not after, signing any settlement documents with a liability carrier if you plan to pursue a UIM claim.
Contact a Lawyer with Experience in Underinsured Motorist Claims 
You should consult an attorney if you have sustained severe injuries in a crash with an underinsured motorist. The insurance carrier for the underinsured driver does not represent you. An experienced attorney can help locate all possible sources of underinsurance coverage. They will also help you through the complicated process of settling a claim with the insurance carrier for the at-fault driver.
If you've been in a car accident with an underinsured motorist, The Law Offices of C. Douglas Maynard, Jr. will fight to secure the compensation to which you're entitled. Doug Maynard was an insurance adjuster before practicing law. He has substantial experience handling UIM claims and is considered one of the foremost UIM coverage lawyers in North Carolina, having argued three UIM cases before the North Carolina Supreme Court. He serves as editor of the legal treatise, "Uninsured and Underinsured Motorist Insurance In North Carolina" and frequently speaks at continuing legal education seminars on insurance law. 
---
The information you obtain at this site is not, nor is it intended to be, legal advice. You should consult an attorney for advice regarding your individual situation. We invite you to contact us and welcome your calls, letters and electronic mail. Contacting us does not create an attorney-client relationship. Please do not send any confidential information to us until such time as an attorney-client relationship has been established.