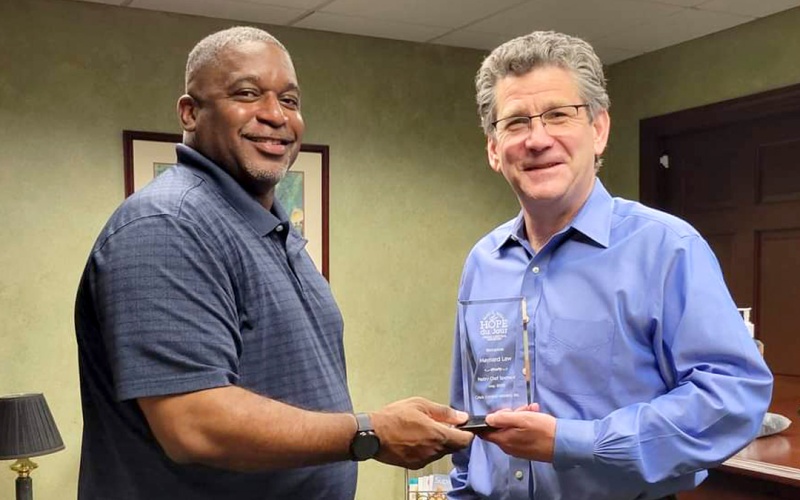 The Law Offices of C. Douglas Maynard, Jr., PLLC, is proud to serve as one of the primary sponsors again this year to Hope du Jour benefiting Crisis Control Ministry. The event was held on May 2, 2023. This year marked the 10th year in a row we served as a primary sponsor.
Crisis Control helps residents of Forsyth and Stokes Counties facing crises with basic life needs. It provides short term help with rent/mortgage payments, utility bill assistance and food. In 2022 Crisis Control helped over 18,000 people and raised more than $2,766,000. 
Like Crisis Control Ministries we assist people in crisis. As a small firm, we pack a big punch and level the playing field for those who cannot help themselves. We are a boutique law firm representing persons in personal injury and workers' compensation claims as well as complex insurance claims against insurance companies. We never represent insurance companies. 
Since leaving the largest auto insurer in the United States, I have been successfully fighting against big insurance companies for the "little guy" for over 30 years. Insurance companies and their defense attorneys know I fight for my clients.  
Another reason I feel a connection to Crisis Control Ministries is my father was instrumental in starting the Crisis Control Ministry's Pharmacy in 1987. It was the first licensed free pharmacy in North Carolina.
To date we have provided more than $23,000 to Crisis Control Ministries to help those in our community in need.