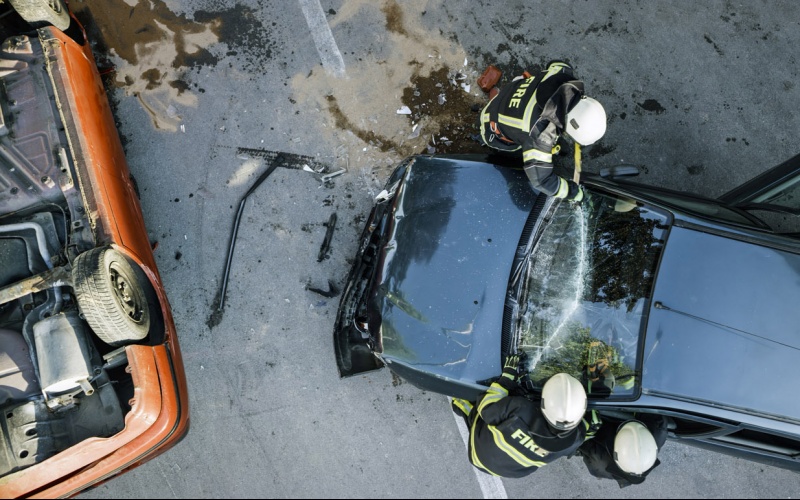 The first thing a driver should consider after an auto accident is seeking legal representation. Even if the collision seems small, hiring an auto accident attorney increases your chances of receiving fair compensation for physical, mental, and emotional injuries. Here's why you need an auto accident attorney on your side.
The Ability to Determine the Driver at Fault
Auto accidents are jarring and overwhelming. Drivers often try to blame the other driver or say something that can imply that they are to blame — which is a mistake. A simple "I'm sorry" can give the impression that you are at fault. Despite the urgency to come to a quick resolution, you should consult an experienced auto accident lawyer before saying anything to the other driver or their insurance adjuster. Determining fault can have major implications on the outcome of your auto insurance claim and the right to receive fair compensation.
Experience Negotiating with Auto Insurance Companies
Unfortunately, insurers are not always reasonable and fair when it comes to compensating auto accident victims. It's best to have an experienced auto accident attorney on your side before contacting your insurance company. An attorney with experience handling auto insurance claims can:
Provide guidance on whether the insurance company is offering a fair settlement
Negotiate on your behalf in an effort to reach a fair settlement
Reject the settlement and argue the case in court
Knowledge of Uninsured and Underinsured Motorist Insurance
Some drivers on the road do not have enough liability insurance to cover the injuries and damages they've caused. The best way to protect you and your family is to buy enough underinsured motorist (UIM) coverage. If the "at-fault" driver has less liability insurance than the injured person has underinsured motorist coverage, and the injured person's damages are more than the "at fault" driver's liability insurance, then UIM will apply. A lawyer with a deep understanding of UIM will help you receive compensation to cover medical bills, future medical treatment, lost income, future lost income, permanent injuries, and pain and mental suffering.
---

Attorney Doug Maynard has over 25 years of experience navigating auto accident and insurance trials. As one of the most knowledgeable attorneys in NC, he has presented to the 2,500 members of the NC Advocates for Justice on uninsured and underinsured motorist insurance.
---
Auto Accident Lawyer Serving NC Drivers
No matter how cautious or focused you are on the road, there's still a chance of an auto accident. Other drivers might not be as careful about ignoring distractions, speeding, or driving recklessly or while impaired. Although you might never be involved in a crash, some are unfortunately unavoidable, and you need to be prepared for when they do happen.
Attorney Doug Maynard is a former insurance adjuster and understands what it takes to work with insurance companies on behalf of injured people. If you've been in a car accident, let us help you recover the compensation you are entitled to.
---
The information you obtain at this site is not, nor is it intended to be, legal advice. You should consult an attorney for advice regarding your individual situation. We invite you to contact us and welcome your calls, letters and electronic mail. Contacting us does not create an attorney-client relationship. Please do not send any confidential information to us until such time as an attorney-client relationship has been established.