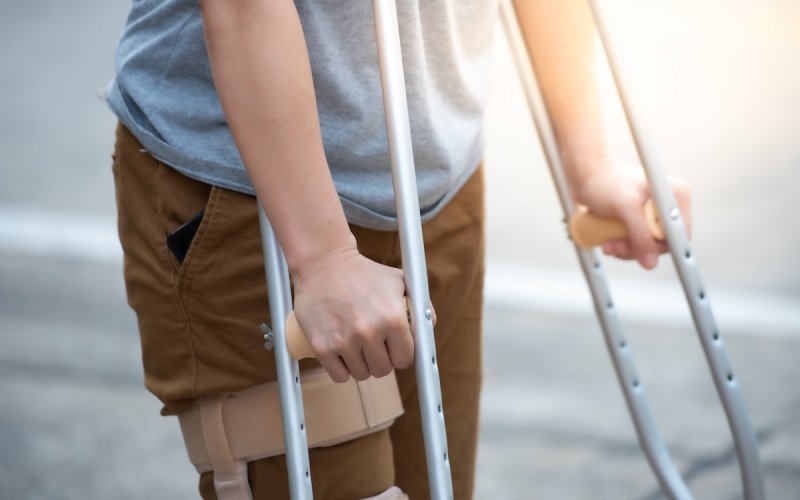 While some choose to handle their own personal injury claims to save on legal fees, many often benefit from hiring a personal injury lawyer. From understanding the law to having additional experts and resources on their side, a personal injury lawyer can make a big difference in your stress and the compensation you receive for your injuries. 
Do I Need a Personal Injury Lawyer?
Generally, the more seriously injured you are, the more likely you are to be better off hiring an experienced personal injury attorney. The sooner you engage with a lawyer, the better. However, there are no specific criteria as to whether you should hire one.
"Personal injury" is a broad term covering various situations and types of accidents. You could have been severely injured in a car accident with another car; a motorcycle; a bicycle, child, or pedestrian; commercial vehicle; or a drunk driver. You may have been bitten by a neighbor's dog, seriously injured on a construction site, or assaulted at an establishment due to inadequate security. All of these are "personal injuries," and you should consider a few different factors before trying to handle the case yourself.  
Consider Hiring an Attorney When…
…You've Been Seriously Injured.
Some personal injuries result in traumatic injuries and permanent disabilities. Severe injuries and disabling conditions require care beyond the initial hospital visit. If you've been permanently disabled or injured due to someone else's negligence, you may be entitled to compensation to cover current and future medical bills, current and future lost income, and ongoing pain and mental suffering.
You may be entitled to substantial compensation. Your age and severity of the disability are just a couple of factors that determine how much you're owed. An experienced personal injury attorney can help you place a value on your injuries and ensure you receive the maximum compensation for them.
…There are Multiple Persons Injured or Multiple Parties Involved.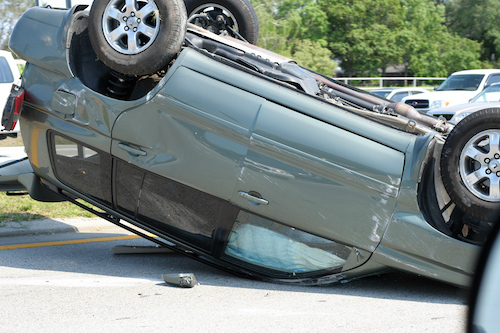 The more people and parties involved, the more complex your case will be. A personal injury lawyer with experience in your type of accident will be able to navigate the ins and outs of the law and bring in experts or additional resources when necessary. If there were multiple persons injured or if there are multiple potential defendants or at-fault parties, you should seek the help of an attorney. 
For instance, North Carolina law makes it illegal to sell alcoholic beverages to intoxicated persons. If you've been injured due to the recklessness of a drunk driver, the third party that provided alcohol may also be held liable. The at-fault driver's employer may also be responsible for crashes involving commercial vehicles or trucks. Determining fault in a multi-vehicle crash is often a more complex, challenging case, and having a lawyer on your side can help protect yourself.
…The At-fault Driver is Underinsured or Uninsured.
Some drivers on the road have inadequate insurance, and if they're found "at fault" for a crash, your underinsured motorist (UIM) coverage might apply. This is sometimes advantageous for the injured party as it tends to be quicker, cheaper, and results in higher compensation due to the ability to arbitrate your UIM case. However, UIM claims are complex and require a deep understanding of insurance law. If you don't follow the steps required by law or sign a general release, you can lose your UIM coverage and inadvertently waive the right to arbitrate.
…Insurance Denies Your Claim.
Insurance companies wrongly deny claims every day — and yours may be one of them. The more seriously injured you are, the more the incentive for an insurance company to deny the claim. Insurance carriers aim to pay out as little as possible to maximize their profits and bottom line.
If you are injured due to someone else's negligence, their insurer owes no duty to treat you fairly or in good faith. Having a personal injury lawyer with insurance expertise can increase your chances that they will adequately compensate you. 
…Insurance is Seeking Reimbursement or Subrogation
Many persons injured through no fault of their own will have health "insurance" seeking reimbursement for a medical benefit. Be wary of entities claiming a "lien," as they may not even be entitled to money back. An experienced attorney will help guide you through the insurance process, potentially saving you a substantial amount of money.
In addition, someone injured on the job who gets workers' compensation may also have a claim against a third party. In that case, the workers' compensation insurance carrier will seek reimbursement from your settlement. However, the workers' compensation lien can frequently be substantially reduced through negotiation. In appropriate situations, a judge can strike it entirely, The most common scenario is a car wreck where the "at fault" driver crashes into a vehicle driven by someone who is working at the time.
Is It Worth Hiring a Personal Injury Attorney?
Your lawyer will have your best interest in mind as they engage with the other parties involved and with the insurance company. Having someone in your corner throughout the process can be invaluable as you fight for full and fair compensation. According to a 2014 study by the Insurance Research Institute, injured persons who hire an attorney receive an average of more than three times larger settlements than non-represented persons.1
This blog post is not legal advice — it's meant to be a starting point for you as you heal and recover physically, mentally, and financially. All cases are different and there is no guarantee of compensation. However, most lawyers also offer a free consultation and will not ask you to pay fees unless your case is resolved successfully, so there's no risk in reaching out.
If you have been in an accident, consulting an experienced personal injury lawyer will increase your odds of receiving full and fair compensation. Schedule a free consultation today.
1 The Institutes Insurance Research Council, Attorney Involvement in Auto Injury Claims
---
The information you obtain at this site is not, nor is it intended to be, legal advice. You should consult an attorney for advice regarding your individual situation. We invite you to contact us and welcome your calls, letters and electronic mail. Contacting us does not create an attorney-client relationship. Please do not send any confidential information to us until such time as an attorney-client relationship has been established.