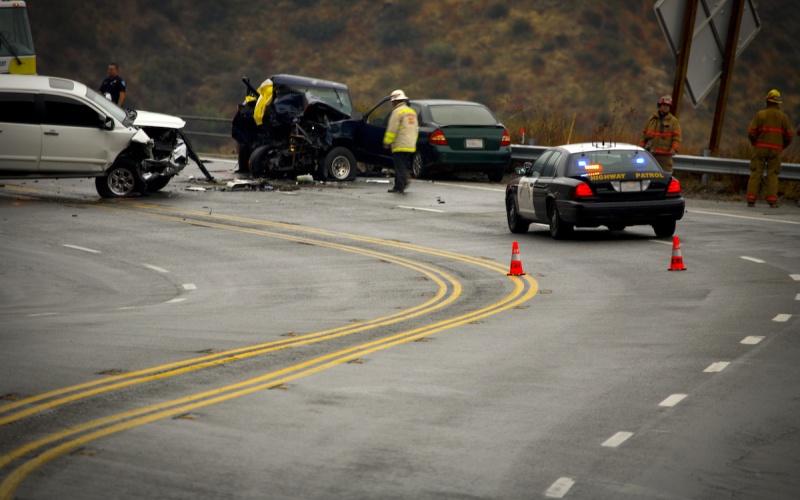 If you have more than the minimum liability limits on your insurance policy, underinsured motorist coverage (UIM) is mandatory. Although North Carolina requires some of the country's highest minimum bodily injury liability limits, the minimum requirement is still woefully inadequate to compensate persons who are seriously injured in part due to rising healthcare costs.
In North Carolina, the law requires insurance carriers to allow you to purchase up to $1,000,000 in UIM coverage (if you have more than the minimum limits insurance policy). In addition, some insurers voluntarily sell more than $1,000,000 in UIM coverage, but they are not required to do so.
Car Insurance Requirements for North Carolina
The liability bodily injury limits for vehicles insured in North Carolina are:
$30,000 per person
$60,000 per accident
From these limits, the most any person injured in a car accident can receive is $30,000. If more than one person is injured, then the cap for all persons injured in a wreck is $60,000. For example, if three people are seriously injured in a wreck, they would have to divide $60,000, with no one receiving more than $30,000.
If That Seems Low, It Is…
Years ago, liability insurance coverage of $100,000 per person / $300,000 per accident was considered "good coverage" by the insurance industry. However, with the substantial increase in medical costs, $100,000 does not go very far. Unfortunately, liability policies of $100,000 / $300,000 continue to be the norm for those who purchase more than the minimum limits in North Carolina. 
North Carolina seems to lag behind other states regarding liability limits. Our firm often sees bigger policies being sold to out-of-state drivers — frequently limits of $250,000 per person / $500,000 per accident. It seems some North Carolina insurance agents are simply inadequately trained and do not fully understand the insurance products they are selling and why higher limits are necessary.
How Much UIM Coverage Is Enough?  
Since you can't "pick" the amount of insurance another driver carries, purchasing underinsured motorist coverage is the only way to protect yourself and your family in car accidents.
We cannot give advice or recommendations on exact limits but suggest you speak with a trusted and qualified insurance broker/agent. However, UIM is relatively inexpensive compared to liability insurance. The more you purchase, the better you and your family are protected. 
Do Umbrella Policies Include UIM Coverage to Protect My Family?
Some umbrella insurance policies do, but most generally don't include UIM. By NC law, umbrella policies aren't required to offer UIM coverage. 
Can Underinsured Motorist Coverage Be Stacked?
Yes. North Carolina has fairly generous provisions which allow multiple UIM policies to "stack" or be combined and added together. The available UIM policies are added together before one determines if an at-fault driver is underinsured.
Anyone that is a named insured on the insurance policy, as well as their spouse and family members, as long as they are residents of the same household, are covered by UIM. Under some circumstances, persons can be residents of more than one household. For example, children of divorced parents with a split custody arrangement or college students may have two residences. In these cases, UIM coverage can "follow the person," which means it doesn't matter what vehicle they're in or if they're in a vehicle at all. For instance, UIM would cover the insureds on bicycles, ATVs, and UTVs, and as a pedestrian.
However, there are some exceptions to this general rule of stacking and combining UIM coverage. Those exceptions are generally related to fleet vehicles or larger types of commercial vehicles.
What to Do if You've Been in an Accident with an Underinsured Driver
You should consult with an attorney if you have sustained serious injuries in a crash with an underinsured motorist. An experienced attorney can help you navigate the underinsured claims process and ensure you locate all possible sources of underinsurance coverage. Consulting a lawyer with extensive knowledge of UIM can make a difference in how much compensation you receive or whether you receive compensation at all. Each case is different and must be evaluated separately. 
The Law Offices of C. Douglas Maynard, Jr. will fight to secure the compensation to which you're entitled. If you've been injured in a car accident, you may be entitled to compensation for accident-related medical expenses, car repair expenses, and the impact it has had on your life. Doug Maynard, an insurance adjuster before practicing law, has substantial experience handling UIM claims and is an experienced and trustworthy car accident lawyer who will fight for you.
---
The information you obtain at this site is not, nor is it intended to be, legal advice. You should consult an attorney for advice regarding your individual situation. We invite you to contact us and welcome your calls, letters and electronic mail. Contacting us does not create an attorney-client relationship. Please do not send any confidential information to us until such time as an attorney-client relationship has been established.